Page Curl
See that curl at the bottom right of the screen, which looks like a dog-earred page, well click on it and drag it with your mouse.
There is some hidden content there. A picture, some blurb and a link. The link is clickable when the fold is fully open.
This is a Flash-less page flip effect so the 'hidden' stuff is searchable by Google and friends.
Back to our site.
IT Support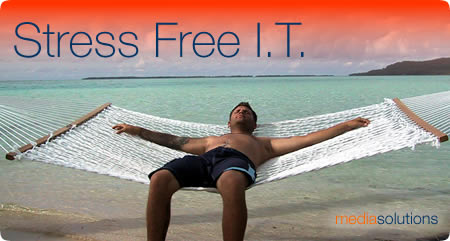 Leave all your computer worries to us.
We are currently looking after dozens of organisations in Glasgow providing them with peace of mind. They know that their data is safe in the hands of our highly trained team.
We have a support option to suit you: whether you have a single PC to look after or a whole corporate network, leave the maintenance and upkeep to us.
Click here for more information.